Specialists in Air Travel Tours to Armenia, Georgia, Europe and the Middle East.
We have the experience and expertise to offer you many opportunities to explore this captivating land more than any other tour agency. Our staff consists of knowledgeable specialists of Armenia and is dedicated to design the very best tours and independent travel itineraries for interested groups or individuals to this wonderful part of the world.
Where would you like to go?
Levon Travel has developed a special tour-package, which encompasses visits to the various Christian churches and monuments existing in Armenia. The daily tours to these historic destinations are centered around Yerevan, thus allowing the visitors to return to its base in Yerevan every evening. Our tours also include cultural programs, Armenian local dishes at various culinary spots, wine and brandy testing and various surprises.
Our tours to Armenia, with optional extension to Georgia, are your opportunity to get to know the history and culture indigenous to this area of the world. You will travel with the assistance of knowledgeable and multilingual speaking tour leaders and guides. For those preferring independent travel, we also organize tailor-made itineraries in accordance with your interests, travel plans and other specific needs or preferences.
In addition to tours and accommodations, Levon Travel assists travelers in obtaining air-tickets on many carriers to make your visit to Armenia a pleasant one.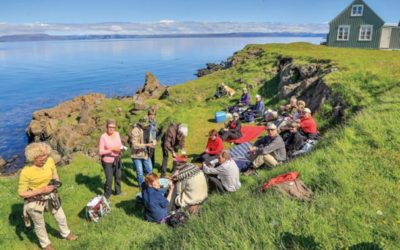 Hiking Tour in ArmeniaItineraryYEREVAN – HISTORICAL MUSEUM – GENOCIDE MONUMENT & MUSEUM – MATENADARAN – CITY TOUR Arrival early morning and transfer to Hotel. Rest in Hotel. The excursion starts at 11:00 with the visits to the Historical Museum on the Republic...
Ready for an adventure?
Your dream trip awaits to explore these captivating lands. Our dedicated and skillful specialists are here to provide you with the very best travel services.