Italy: Sophisticated and Historic
With a long Mediterranean coastline, has left a powerful mark on Western culture and cuisine. Its capital, Rome, is home to the Vatican as well as landmark art and ancient ruins. Other major cities include Florence, with Renaissance masterpieces such as Michelangelo's "David" and Brunelleschi's Duomo; Venice, the city of canals; and Milan, Italy's fashion capital.
Itinerary samples of your dream vacations
Explore the masterpiece that is Rome
Jamaica is home to a magnificent landscape of rolling mountains lined by endless white‐sand‐beaches, covered by lush foliage and crisscrossed by streaming rivers and cascading waterfalls. Capturing the essence of this enchanted paradise, our all-inclusive vacations in Jamaica feature the warm hospitality and natural beauty this country is known for.
Venice old-world elegance.
A vacation in Italy is not complete without a visit to Venice, especially for those seeking a romantic getaway. The visually striking canals, bridges, and slim streets wind in and around unique buildings, dazzling designer shops, and renowned churches, museums, and galleries. You're sure to find a treasure around every turn, such as one-of-a-kind Murano glass designs and delectable gelato.
The heart of Renaissance, Florence
A classical collection of museums, squares, cathedrals and other historically significant structures beg to be explored in Florence. Elegant statues, shops and restaurants add to the city's artistic allure.
Sorrento & Capri
Considered the gateway to the Amalfi Coast, Sorrento & Capri charms visitors with ancient stone architecture, lush valleys and fragrant citrus groves.
Narrow streets twist and turn through this quaint city, which is nestled among rocky cliffs overlooking picturesque beaches. With buildings dating to the 11th century, glorious gardens and panoramic views of the Bay of Naples, Sorrento exudes Mediterranean romance.
Sicily, you can ski on a volcano!
Sicily is the ideal destination to spend a week of holidays in the sun, without breaking the bank. You will be able to enjoy magnificent beaches, breathtaking landscapes and numerous archaeological remains. All accompanied by the legendarily delicious Italian food.
Sicily has beautiful black-sand beaches, a volcano to ski on and desserts to satisfy the sweetest tooth.
Milan : The masterpiece of art works
Milan was at the centre of some of Europe's most historically significant art movements – from 14th-century Gothic art under the Visconti family, to Futurism at the beginning of the 20th century – and this is reflected in the quality and breadth of its museums and art galleries. It is home to one of the most famous Renaissance paintings in the world – Leonardo di Vinci's 'Last Supper' and unrivalled collections of Italian modernism, featuring masterpieces from the likes of Umberto Boccioni and Lucio Fontana. Masterpieces You Can Only See in Milan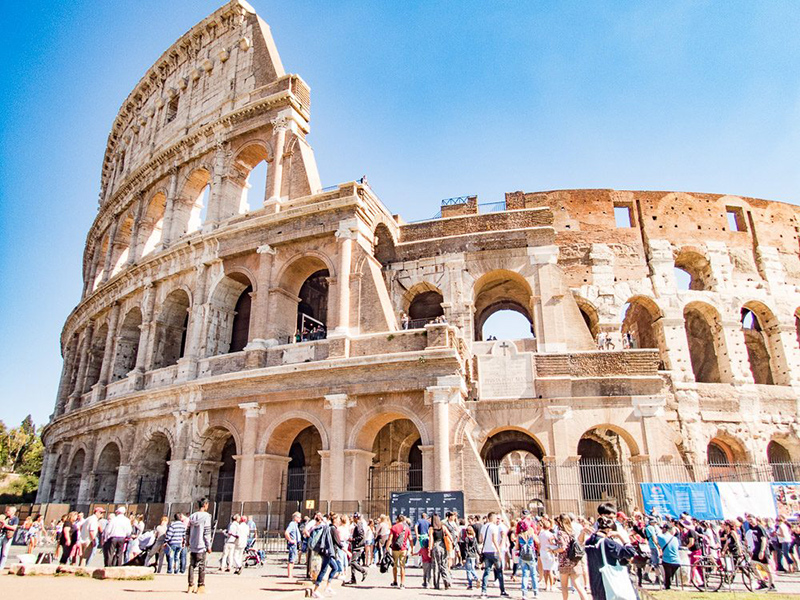 Ready for an adventure?
Your dream trip awaits to explore these captivating lands. Our dedicated and skillful specialists are here to provide you with the very best travel services.