BIRDWATCHING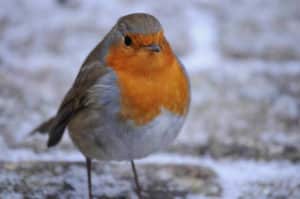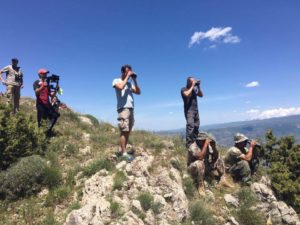 Armenia alone has 349 species of birds, including 18 of the 29 orders and 58 of the 187 total bird families. Birds migrate here from as far as South Africa, and with an experienced guide, you'll see many of these migratory species as well. We'll take care to not interrupt wildlife as we silently traverse across the CWR. We will also try to see prairie birds speicies such as Mongolian Finch, Trumpeter Finch, Grey-necked Bunting, etc.
Birdwatching at the Caucasus Wildlife Refuge is an unforgettable experience of getting extremely close to nature and wildlife. Even if you don't happen to actually see a bear or a wolf you will definitely sense their presence, see their footprints and feel their spirit around.
Bird species that can be seen here are different species of vultures, Pygmy Cormorant, Great Crested Grebe and ducks like Ruddy Shelduck, Red-crested Pochard, etc .
OFFROAD BIKING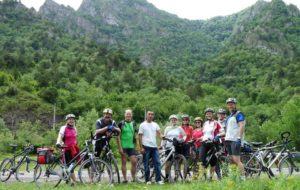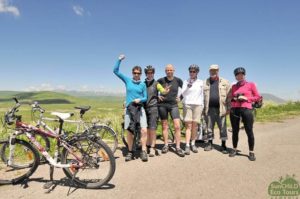 With an experienced cycling guide, accompanied by a 4X4 vehicle or minivan, you will ride through the large paved roads and village dirt tracks towards the 7th century Monastery of Khor Virap located in Ararat region situated near the Turkish border, with an amazing view of mount Ararat, which lies 33km from the CWR Eco Lodge. During our cycling trips you will pass through six rural communities, stopping in some of them depending on your needs or specific interest. On the way to Khor Virap you will stop by Goravan Sands State Sanctuary, where you can observe different landscapes such as stony semi-desert, sandy desert, Juniper light forest, oak forest and other ecosystems. The next main stop will be in Khor Virap monastery, where after the sightseeing you will enjoy an open air lunch in a beautiful spot right on the hill next to the monastery, right on the hill. On the way back you will stop in Urtsadzor village where you can interact with the local community.
4×4 TOUR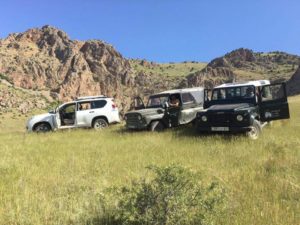 Mountains, rivers, flora, fauna, ancient ruins and more by a 4×4 vehicle of your choice. Choose to travel in a top of the-line SUV or in a retro soviet jeep with an enthusiastic local driver that will go off road towards the best mountain springs and some of Armenia's most spectacular views. We'll climb aboard the 4×4 to make our way through the Ourts mountains, pausing along the way to explore historic sights and breathtaking sceneries.
TAILOR MADE PACKAGES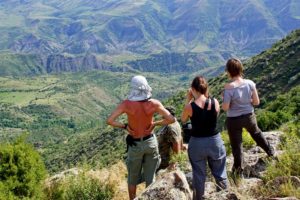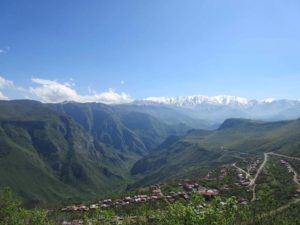 We have the experience and know-how to design memorable trips that are custom-built around your objectives. Whether you're traveling with friends, organizing a group trip, or visiting Armenia for a corporate retreat, we will offer you genuine cultural adventures that go beyond typical tourist circuits to give you a nuanced understanding of our culture in all of its beauty and intricacy.
HORSEBACK RIDING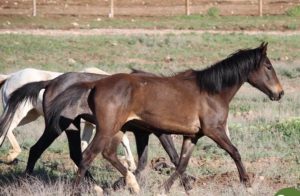 Horseback riding is a great experience in the mountains of the CWR following the paths made and used both by humans and animals dating back to ancient times. You will have many chances to see rare birds and animals, depending on the season and time of the day. Our horses are strong and friendly; they will take you to places deep in the Ourts mountains where off-road vehicles and bikes can't access. With our experienced rangers and guides ensuring your safety, you will enjoy the wild horseback ride, breathe the fresh air and detach from the hustle and bustle of Yerevan. Your lunch will be served in one of the natural caves in the Ourts range, where you will enjoy the silence of the wild nature, the smell of campfire and the sounds of birds that have their nests by the caves. Our horseback riding tours offer perfect photo opportunities, and if you keep quiet, you may be lucky to see and photograph some wild animals too. We will check your horse-riding skills before the start of the tour and give you a short preparatory training if necessary. At the end of your trip, you can continue to help us care for these beautiful beings by sponsoring a horse of your choice.
ART RESIDENCY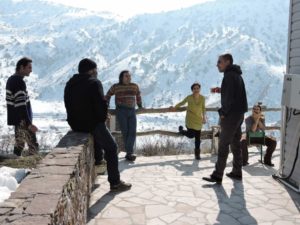 We offer in-residence-artist programs and other opportunities to host artists, academicians, curators, and all creative people for a chance to get away from usual environment and obligations. We provide a great venue and time of reflection, research, presentation and/or production at the CWR.
Ready for an adventure?
Your dream trip awaits to explore these captivating lands. Our dedicated and skillful specialists are here to provide you with the very best travel services.