Travel Insurance
Basic Plan | Classic Plan | Deluxe Plan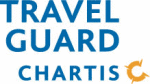 What is Travel Protection?
Travel protection is a combination of travel insurance and 24-hour emergency assistance services designed to give you peace of mind when you travel. Not only are the belongings you take with you on your trip covered, but you're also protected in case of a medical emergency (Exclusions may apply, depending upon the policy you purchase). Typically, these services are not fully covered by your credit card company, homeowner's policy, and/or medical insurance.
We offer a variety of travel protection products to meet all types of travel needs. Whether you're traveling in the U.S. or abroad, you can have peace of mind knowing that you have travel protection.
Please, call 800 445 3866 and to get best premium rates always.
Why Do I Need Travel Protection?
Depending upon the product you choose, here are just a few of the benefits you can enjoy with travel protection:
Trip cancellation/interruption
Flight insurance
Emergency medical transportation
Emergency medical/dental expenses
Collision/loss damage for rental cars
Lost, stolen, or delayed baggage
Travel delay
Missed Connection
Ready for an adventure?
Your dream trip awaits to explore these captivating lands. Our dedicated and skillful specialists are here to provide you with the very best travel services.