Day 01: Arrival in Yerevan
Arrival in Yerevan (Zvartnots Airport). Meeting and greeting. Transfer to "The Alexander" hotel. Accommodation. Check-in. Overnight in Yerevan.
The Alexander is heralded as the first luxury international hotel in the historic center of Yerevan. Each of the 114 non-smoking guestrooms and suites features scaled back, minimalist design, grand gold accents and hints of decorative Armenian motifs. The Alexander's collection of bars and restaurants attracts Yerevan's most discerning social scene. An all-day menu is offered at the signature Gabriel's Bar & Lounge, whilst fine dining venue, Atelier 1797 Penthouse Bar & Grill, is located on the building's top floor. The wood-paneled, The Keys Aficionado's Private Club, with handsomely designed bar and glass wine cellar, is the perfect place to enjoy a fine vintage, whilst French and Armenian sweet treats can be sampled in the elegant Gabriel's Patisserie, accessible via Abovyan Street.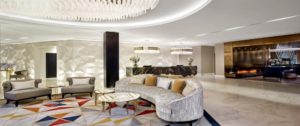 DAY 02: Alexander Spa - Dinner: Restaurant Sherep with music show.
Breakfast at hotel.
You can enjoy Luxe Spa Center, Pool and Fitness center at "The Alexander hotel".
Alexander Spa by Anne Semonin, the only representative of french luxury cosmestics brand "Anne Semonin Paris" offers a range of expertly administrated treatments.The right touch of elegant design rejuvenating SPA therapies will make you feel relaxed. Hours: Mon-Sun: 10:00 AM – 10:00 PM.
Dinner in Armenian national restaurant "Sherep" with music show.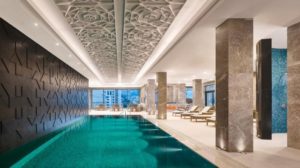 DAY 03: Tour to Garni & Geghard Monastery Dinner : Restaurant-club – CLUB12
Breakfast at hotel.
Tour to Garni Pagan Temple and Geghard Monastery.
This pagan temple of Garni was built in 1st. c. AC and was devoted to one of the Armenian Pagan Gods – Mitra. After Armenia converted to Christianity in the 4th c., the rulers of the country used the temple as their summer residence. King Khosrov stayed there often as the area was his favourite hunting ground. Garni was destroyed when the Arabs conquered Armenia but was rebuilt in the beginning of the 10th c. Its final destruction came in 1638 during the Turkish invasion. A violent earthquake buried what remained from it in 1679. The complete restoration of the temple began in 1970 and was over in 1978.
Proceed to Geghard Monastery (UNESCO World Heritage):
Geghard was initially known simply as Ayrivank (Cave Monastery). The present buildings comprising it date back to 10-13th cc., at which time it was renamed as Geghard meaning "lance" (spear) in Armenian. The name refers to the biblical lance used by a Roman soldier to pierce Christ's body to find out if he was alive or not. The lance was kept in Geghard for a long time before being moved to the museum of Echmiadzin Cathedral. The main church, constructed in 1215, is the oldest building in the monastery complex. Avazan church, 1283, is carved right into the solid rock and is an incomparable work of art. It leads to a rectangular portico and then to another church deeper in the rock.
Enjoy dinner with music band in local restaurant-club – CLUB12.
Gourmet cuisine. Best Live Music: A Lovely Place to spend an Evening!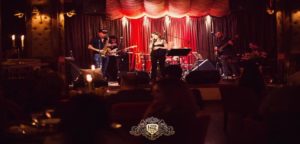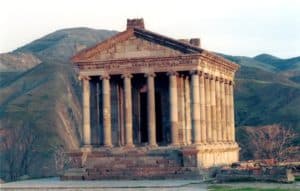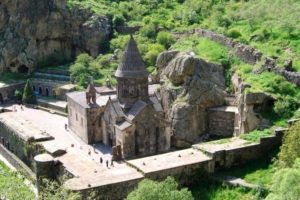 DAY 04: Ararat Cognac Factory - Kivera Naynomis showroom - Dinner at restaurant-club – Mezzo Classic House
Breakfast at hotel.
Visit to Legendary Ararat Cognac Factory. Tour and Degustation.
ARARAT brandy is produced with deep respect for the traditions and standards of the brandy business and the continual pursuit of excellence. Today, Yerevan Brandy Company has all the latest state-of-the-art equipment, but despite this, its employees still consider the process of creating real brandy to be a true art.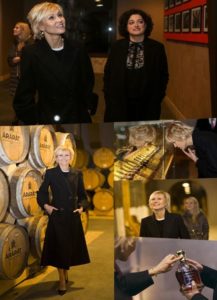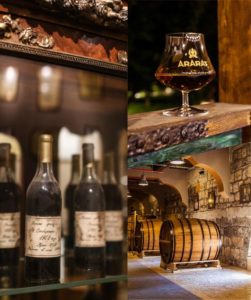 Visit to Armenian designer "Kivera Naynomis" showroom. It is a crossroad for fashionable, in trend, creative and high-end dresses, various clothing and accessories (www.kiveranaynomis.com).
Today, Arevik Simonyan is a member of Association of Russian artists in Paris, as well as the member of the Union of Designers both in Moscow and Armenia. She presented her first collection back in 2007 at Russian Fashion Week. Along with two seasonal collections and showroom presentations held both in Yerevan and Moscow, the brand's production was successfully sold during the last years. Kivera Naynomis has collaborated with various film production companies, as well as local and international celebrities, who like to wear her gowns at different formal events.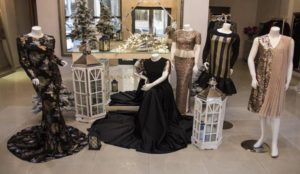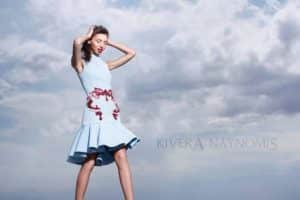 Enjoy dinner with music band in local restaurant-club – Mezzo Classic House – Club.MEZZO is an upscale complex club located in the heart of Yerevan.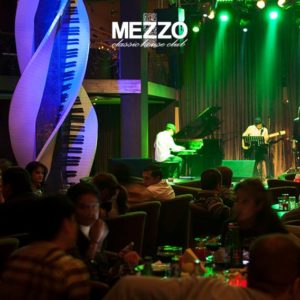 DAY 05: Check-out & Departure.
Breakfast at hotel. Check-out. Transfer to Airport. Departure.
Ready for an adventure?
Your dream trip awaits to explore these captivating lands. Our dedicated and skillful specialists are here to provide you with the very best travel services.