Georgia Awaits
The wine, the culture, the history, Georgia welcomes you with open arms.
Tours to Georgia
Majestic mountains, ancient Christian Churches, great wine, and a friendly culture. Pick your experience, embark on an incredible journey, make memories to last a lifetime.
Georgia's History & Culture
Find out more about this ancient Christian country, a land of whom ancient myths were made, and where wine has flowed for thousands of years.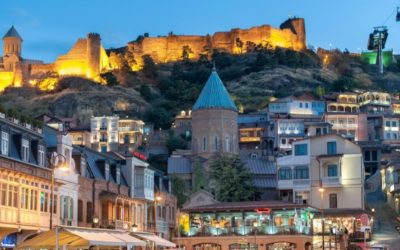 Armenia – Georgia Tour10 Days / 09 NightsYerevan is one of the most ancient cities in the world founded in 782B.C. Now Yerevan is a vibrant and modern European city with much to offer. Tbilisi city tour. Walking tour in famous Sulfuric Baths district, (Abanotubani)...
read more
Ready for an adventure?
Your dream trip awaits to explore these captivating lands. Our dedicated and skillful specialists are here to provide you with the very best travel services.